The Border Chronicles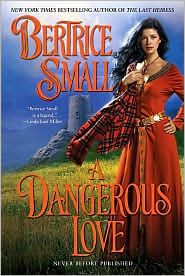 A Dangerous Love/Book 1
Penguin Group (USA)

Adair Radcliffe was a king's brat; a bastard born to King Edward IV and Jane, the countess of Stanton. Orphaned by England's War of the Roses, and betrayed by her half-sister, Elizabeth of York, Adair is taken from her home in northern England during a border raid, and sold into servitude to Conal Bruce, the laird of Cleit. The laird seeks a housekeeper, and a bedmate -- but instead he finds that beneath the girl's dirty, disheveled appearance is a proud and spirited beauty who refuses to be tamed. It is she who will teach the stubborn Scot that love recognizes neither borders nor rank. And Adair will learn at long last that home is where her heart rests, and not in the past.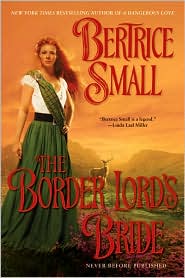 The Border Lord's Bride/Book 2
Penguin Group (USA)

Book 2 in The Border Chronicles tells the story of Duncan Armstrong, the laird of Duffdour, a man who says he'll only marry for love. And Ellen MacArthur, a highland heiress, who flees to King James IV for protection when her grandfather is murdered by greedy relatives. When Duncan needs a favor of the king he finds himself repaying his debt by taking a wife he neither wants nor desires. Yet love can come when you are least expecting it, and when danger threatens the border lord's bride Duncan realizes that the only woman for him is the one he now stands in danger of losing.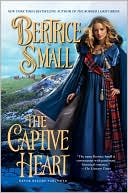 The Captive Heart/Book 3
Penguin Group (USA)

The year is 1461 and the winds of war rage across England uprooting Henry VI's court including Alix Givet, daughter of Queen Margaret's physician. Alix's plight becomes bleaker still when a Northumbrian baron gains her hand for his cruel son.

Duty to the queen, her godmother, and to her sickly widowed father forces Alix into a loveless marriage. But when her husband's unexpected death follows that of her father, Alix flees once again. This time to save herself from the advances of her lecherous father-in-law. Escaping into Scotland she throws herself on the mercy of a dark and brooding laird who if she can warm his cold heart might provide the everlasting love of her dreams.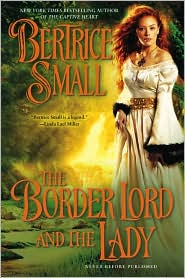 The Border Lord and the Lady/Book 4
Penguin Group (USA)

Lady Cicely Bowen, daughter of the Earl of Leighton, is sent away by her father when her jealous stepmother threatens her safety. Soon the exiled Cicely becomes best friends with Lady Joan Beaufort, the king's cousin--and when Joan is married to King James I of Scotland she chooses Cicely as one of the ladies accompany her north...

At the Scot's court Cicely finds herself pursued by two men--elegant Andrew Gordon, the laird of Fairlee, and Ian Douglas, the laird of Glengorm, a rough-spoken border lord. When Ian kidnaps Cicely just as Andrew is about to propose, the royal court is sent into an uproar. The queen is demanding the return of her friend and the Gordons are threatening to set the border on fire. But the border lord is difficult to tame--and the lady's heart is even harder to claim.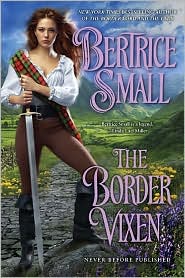 The Border Vixen/Book 5
Penguin Group (USA)

Mad Maggie Kerr is the heiress to the Aisir nam Breug, a toll road between Scotland and England. Her elderly grandfather wants her to marry but Maggie will accept no man who can't outrun, outride and outfight her. So far those who want control of her inheritance have either failed the old laird's test or haven't had the courage to try. Until the king sends his cousin, Fingal Stewart, to wed the lass whether she will or no. But while Maggie must obey the royal command Fin is no fool. He'll take up the challenge before he beds his bride. But can he win it?
Bond of Passion/Book 6
Penguin Group (USA)

The passionate tale of Annabella Baird, a plain-faced lass, and her devilishly handsome husband, the earl of Duin during the time of Mary, Queen of Scots. Was his family really a race of sorcerers? Or was she the enchantress?